Reusable Mini Sauce Containers
Swap the Plastic: Your Guide to Sustainable Mini Sauce Containers
Takeaway dinners and packed lunches often come with an extra side: a pile of disposable mini sauce containers. What if there was a better way? Many are now bringing their own reusable mini sauce containers, not just for takeaway, but also for condiments in packed lunches.
It's not just eco-friendly, it's also a convenient and organised way to carry your favourite sauces and dressings wherever you go. Read on to discover how making this small change can have multiple benefits, from reducing waste to spicing up your meals on the go.
The Problem with Single-Use Mini Sauce Containers
Environmental Impact: Plastic Waste, Energy Consumption
We often overlook the tiny plastic sauce containers that come with our takeaway food, but these small items add up. They contribute to the mounting problem of plastic waste, filling our landfills and polluting our oceans. The production of these disposable containers consumes energy and resources, adding to their overall environmental impact.
Lack of Reusability: Single-Use by Design
The very nature of these mini sauce containers is that they are designed for single use. After that, they typically end up in the trash. While some people may rinse and reuse them a couple of times, they're not built to last, making them inefficient and less sustainable compared to reusable options.
Cost Inefficiencies Over Time
It may seem like these containers don't cost much—after all, they're usually "free" with your takeaway. However, the cost is embedded in the price of your food. More significantly, imagine the accumulated cost to the environment and even to businesses that have to purchase these disposable items regularly. Over time, this becomes a financial drain that's avoidable with more sustainable options.
How to Incorporate Reusable Containers into Your Lifestyle
For Takeaway: How to Politely Ask for No Mini Sauce Containers and Use Your Own
Next time you order takeaway, simply ask the staff if you can use your own sauce container. Most places are more than happy to oblige, especially when you mention it's for environmental reasons. You can say something like, "Could you please put the sauce in this container? I'm trying to reduce waste."
For Home: Pre-filling Containers for Weekly Meal Prep
When doing your weekly meal prep, take a few minutes to fill your reusable sauce containers with your favourite condiments or dressings. Not only does this make mealtime more convenient, but it also allows you to control portions and reduce waste.
For On-the-Go: Keeping One in Your Bag for Those Unexpected Food Stops
Life is unpredictable, and you never know when you'll make an unplanned food stop. Keep a small, reusable sauce container in your bag so you're always prepared. This way, whether you're grabbing a salad at a local eatery or enjoying some street food, you can add your own sauce without relying on single-use plastics.
Why I love reusable mini containers
Whenever I order a salad they put waaaay too much dressing on it. I honestly prefer no dressing most of the time, and I just like jalapenos as my flavouring. Weird I know, I just love jalapenos, they are so sweet and spicy!! These mini containers are the perfect solution for me, I ask or dressing on the side and I can add it in as I need.
The beauty of these mini sauce containers, they are pretty versatile. You can use them for just about anything. Dips, dressing, yoghurt, sambal, nuts/seeds, vitamins/tablets even jewellery if you wanted.
Our Top Picks for Reusable Mini Sauce Containers
Ever Eco Mini Sauce Containers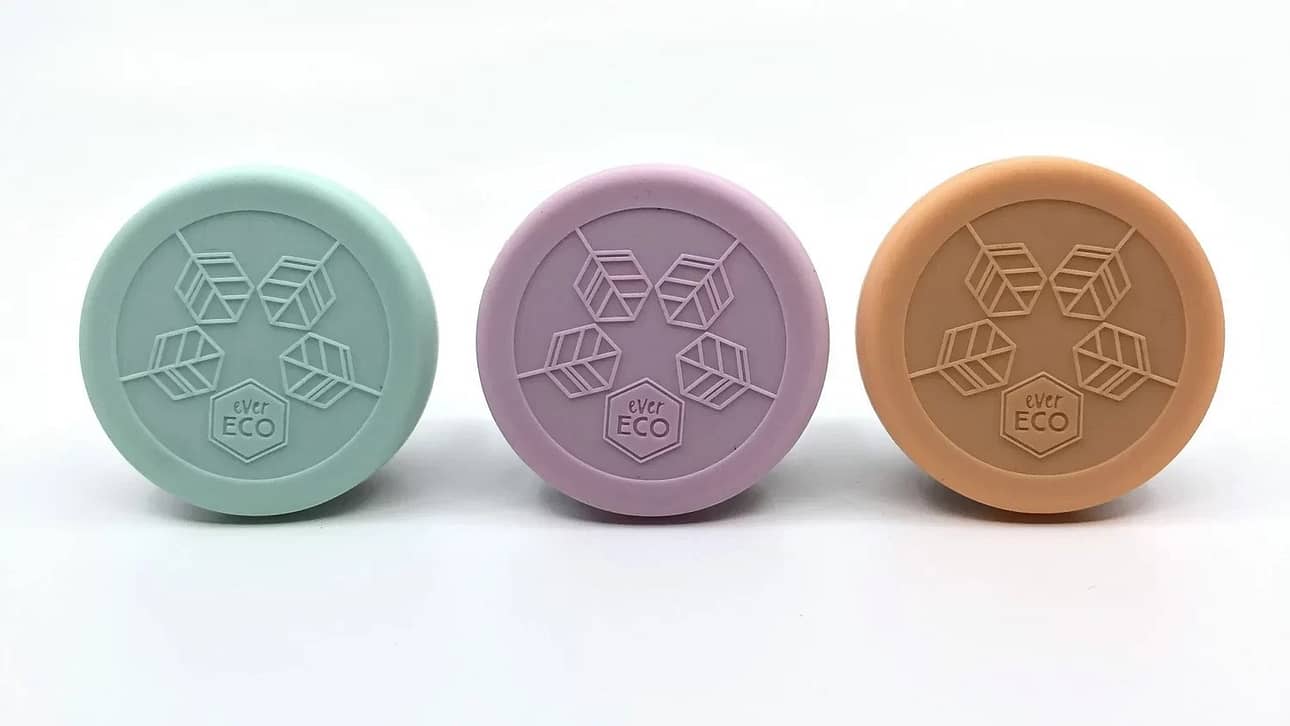 The Ever Eco mini sauce containers set comes with three 60ml containers with silicone lids. All containers are the same shape and size. For the most part, they are leakproof, however, if you hold them on their side for long enough and I mean hours they will slowly start to leak, so just don't do that, keep them upright in your container and you are good to travel all day long!
The set of 3 mini containers is roughly $24.95 give or take depending on who you shop with. You can definitely buy generic brands at your local department stores. Ever Eco is 100% sustainable, eco-friendly and ethical. That's why we love their products so much. Check out their website to gain a better understanding of their ethical values.
So the products might be a little more expensive, but they are made with quality and durability. They are designed to last a lifetime. The silicone lids are very easy to get on and off.
High-grade 304 stainless steel base with silicone lid
fits easily into any bento/lunch box
dimensions base 5.3 x 2.8cm lid 6 x 3cm
60ml capacity
Mostly leakproof (take care of it and it won't leak)
Dishwasher safe
Freezer friendly
These containers are not microwave-safe, as they are made from metal. The metal base will heat up and be hot to the touch if you put hot liquids in them. Please be careful when you put hot liquids in the containers.
More Mini Containers To Choose From
Conclusion: Reusable Mini Sauce Containers
Switching to reusable mini sauce containers is an eco-conscious decision that aligns with a sustainable lifestyle. From dining out to meal prepping at home, these small but sturdy containers allow you to carry your favorite condiments without adding to the plastic waste crisis. They're not just for sauces; you can use them for a variety of needs, from snacks to small trinkets.
I can promise you, that you won't regret buying these containers. if you end up buying a set, let us know your thoughts!
If you're interested in taking further steps toward a more sustainable lifestyle, check out our comprehensive Plastic-Free Products Guide.
Thank you for taking the time to read this guide. We hope it inspires you to make a positive change for the environment!