What to get Dad for Father's Day – Gift Guide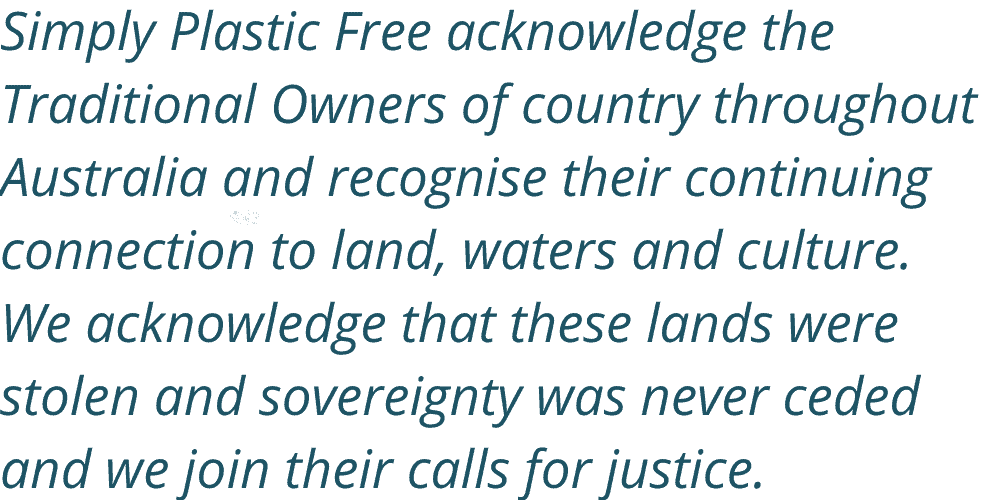 Eco-Friendly Gift Guide: What to Get Dad for Father's Day?
What to get Dad for Father's Day? It's a question that resonates in many households as the special day approaches. But in an era where sustainability and eco-conscious living are not just trends but necessities, this question takes on a new layer of meaning. Finding the perfect gift is no longer just about what Dad might enjoy; it's about choosing something that reflects our collective commitment to the environment.
This Father's Day, the challenge of finding the ideal present becomes an opportunity to embrace thoughtful, eco-friendly alternatives. From DIY Gardening Kits for those on a budget to the luxurious Boody's Men's Selection of Bamboo Clothing, there are myriad ways to celebrate Dad without compromising on our values.
I have put together a selection of Father's Day gift ideas from Australian sustainable brands I love and treasure. These brands not only promote eco-friendly and ethical values, but they are also committed to reducing single-use plastic and care about our future.
Gifts for dad who wants nothing
Honestly, I believe it is ok to not buy your loved ones a gift if they don't want it. Spending quality time and connecting is the perfect and potentially free gift that can be given over and over again and will always be treasured.
Biome's Father's Day Gifts for Him
Biome, THE pioneer in the eco-friendly lifestyle space, offers a range of sustainable Father's Day gifts that are sure to bring a smile to any dad's face. For the dad who's on the go, their selection of reusable coffee cups will make the perfect addition to any morning coffee run. Biome stocks a large range of reusable drink bottles, which will hydrate dad for those outdoor adventures and hours in the sun with his kids.
Biome has carefully curated a selection of gifts that reduce waste and support a more sustainable lifestyle for you, your dad and the whole family. If you want to be cheeky and get your dad a gift, but really it's for you.
The Monten Sparkling Water Soda Maker is the perfect addition to any household. Soda makers drastically reduced single-use soft drink bottle purchases. Now that is a gift to be proud of!
✅ Use code SIMPLY10 at checkout for 10% your order at Biome
What is the most gifted Father's Day gift?
For centuries dads have got the good old socks and jocks for birthdays, Christmas and even Father's Day. These are perfectly acceptable gifts. However, why not try a more sustainable approach and shop from ethical and eco-friendly stores for your classic socks and jocks gifts?
Boody's Men's Selection of Bamboo Clothing
Boody, a brand known for its incredibly soft and comfortable bamboo-based clothing, presents an excellent opportunity to introduce your dad to the world of sustainable fashion. Bamboo is a highly renewable resource that requires minimal water and pesticides to grow, making it an eco-friendly alternative to traditional fabrics.
Treat your dad to a set of bamboo t-shirts, underwear, or the classic socks and jocks combo that are not only luxurious to wear but also environmentally friendly.
Learn more about bamboo and why it is a sustainable choice for clothing in our Bamboo Underwear deep dive.
DIY Gardening Kit
For garden-loving dads, consider putting together a DIY gardening kit. Include a set of heirloom seeds, biodegradable pots, organic soil, and gardening gloves. This thoughtful gift not only encourages a greener thumb but also promotes sustainable practices like growing your own food and reducing reliance on store-bought produce.
At the Well Store, they have a unique selection of Urban Grow Kits, perfect for any skill level. These grow kits are an opportune bonding moment. Learning to grow your own food and cooking a meal with your own grown items is a gift that kind of can't be bought (except the seeds).
Gifting Experiences
Does your dad love the outdoors? Camping fishing, boating. I mean there is a whole store dedicated to this!! (BCF). The most important thing is spending time with the ones you love. Organise a picnic, a hike, or any outdoor adventure you know your dad loves. The beauty is most of these things will be free or your dad will already have all the tools. The best gift is to be present!
What to get your dad for Father's Day cheap?
When it comes to expressing love and gratitude, it's the thought and effort that truly count. The good news is, celebrating Father's Day on a budget doesn't mean compromising on quality or values. There are plenty of sustainable and thoughtful options that won't break the bank. Let's explore some of them:
Homemade Gifts
Sometimes, the most memorable gifts are those crafted with love and care. Consider these options:
Baking: Whip up a batch of Dad's favourite cookies or a homemade cake. Use organic or locally sourced ingredients for an eco-friendly touch.
Crafting: From hand-painted mugs to a customised picture frame, crafting allows you to create something truly unique.
Book of Vouchers: Create a booklet filled with vouchers for things you can do for your dad. Think along the lines of cooking his favourite meal, cleaning up the shed, or spending a day hiking together. These personalised promises not only offer practical help but also quality time together.
Other Affordable Yet Sustainable Father's Day Gifts
Reusable Coffee Cups or Water Bottles: Practical and environmentally friendly, these are perfect for dads on the go.
Thrift Store Finds: Look for pre-loved books, tools, or clothing items that align with your dad's interests.
Plant a Tree in His Name: Many organisations offer tree-planting services that make for a meaningful and lasting gift.
By thinking creatively and focusing on gifts that resonate with both your dad's interests and the values of sustainability, you can create a Father's Day celebration that is meaningful, heartfelt, and kind to the planet.
Happy Father's Day to all the dads out there!
We hope we have answered your question: What to get Dad for Father's Day and given you some ideas for a sustainable and eco-conscious day.
We would love to hear what you did and if you made any sustainable purchases and changes this year.