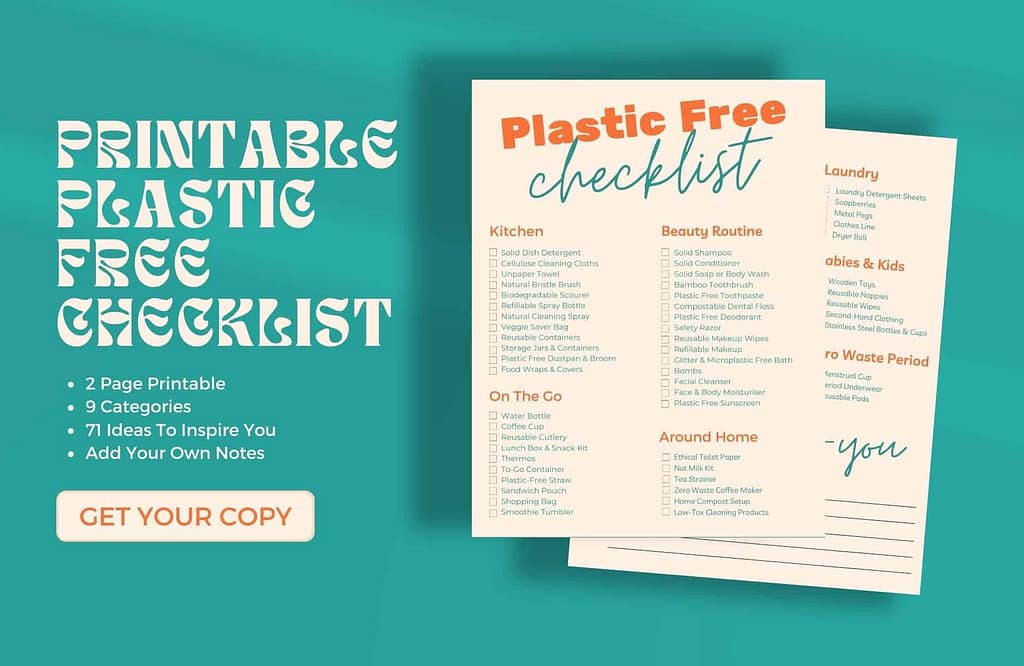 Free Plastic Free Checklist Download
Are you tired of feeling overwhelmed by the amount of plastic waste in our world? Are you ready to take action and make a difference? If so, you've come to the right place.
Our checklist is designed to help you reduce your plastic consumption and live a more sustainable life. Whether you're just starting out on your journey or you're already well on your way, this resource is packed with actionable ideas that will help you make eco-friendly choices every day. From easy swaps you can make at home to strategies for reducing plastic waste while you're out and about, this checklist covers it all.
By downloading our checklist, you'll be joining a community of like-minded individuals who are committed to making a difference for our planet. Together, we can make a positive impact on the environment and create a better future for generations to come.
So what are you waiting for? Fill out the form below to get your free plastic-free checklist and start making a difference today!